A. PROJECTS IN UNGO
1. INFORMATION RESOURCE CENTRE.
Started in 2004.It is a project run by UNGO in partnership with Uhusiano (a locally based Finnish NGO) and Kepa (Finnish Centre Cooperation).
The main goal of the project is sharing of information and strengthens South (Morogoro) and North (Finnish) CSOs' capacity. Basing on this fact, the following activities/services are available:
Ø Training-Several trainings have organized aiming at building the capacity of member organizations. They include OD, computer literacy, Networking, Lobbying and Advocacy skills, Civic and Professional Ethics, skills in conducting a survey on public expenditure and Networking.
Ø Information dissemination-Our members are receiving various information relevant to their working environment. Funding and project opportunities, training opportunities, current issues on development, etc.
Ø Internet-UNGO members are encouraged to have e mail addresses. More than 70% of our members have e mail addresses and thus, communication is quickly and efficiently done through this technology.
Ø Meetings-
Ø Conference hall plays an important role in the life of UNGO, members as well as partners. On one side the hall is a meeting place for members and partners. Various meetings, workshops, seminars and trainings are organized and held in the hall; on the side, the conference hall is a source of income generation as it can be hired by members and non member organizations. The library, though small as it is, provides useful information to not only CSOs but also to al development partners.
Ø Facilitation/consultancy-UNGO provide experts in facilitation.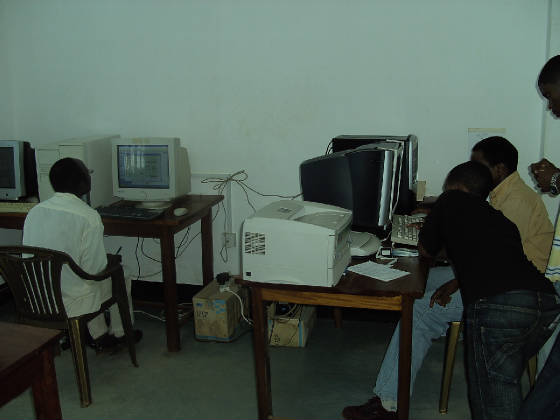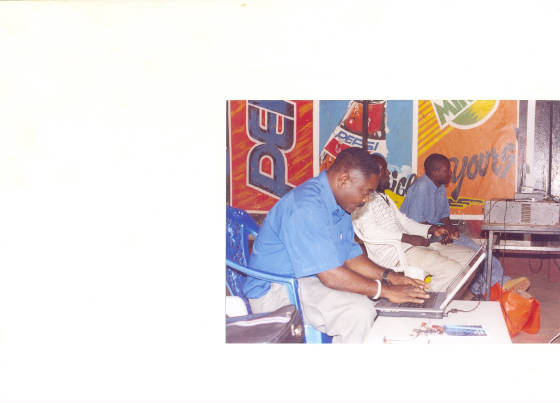 2. CAPACITY BUILDING TO DISTRICT CSOs NETWORKS.
This is a one year project funded by The Foundation for Civil Society. Its principal aim is to create and strengthen district CSOs Networks in Lobbying and Advocacy skills so that they become real agents of change .The involvement of wananchi and their leaders is highly noted in this project.The districts and their respective CSO Networks are UNGOU (Ulanga), KIUNGONET (Kilombero),UNGOKI (Kilosa) and MORNGONET(Morogoro rural).Mvomero and Morogoro Municipal are underway.
3. PUBLIC EXPENDITURE TRACKING SURVEY -PETS
UNGO through TANGO and UNDP is conducting a survey on public expenditure in two districts of Kilombero and Mvomero. Two areas/sectors are selected for this exercise namely, agriculture and education. This is a result of the issues and discussions resulted from the public dialogue conducted under the sponsorship of The Foundation for Civil Society whereby agriculture and education were revealed to be the most backward sectors in Morogoro region and particularly in the two mentioned districts.
B.OUR PARTNERS
Uhusiano-Local Finnish NGO
Kepa Tanzania
The Foundation for Civil Society
UNDP
SNV
TANGO
University of Dar es salaam,Philosopy Unit (CPEP)
Morogoro Regional office
Morogoro Councils
7. SOURCES OF INCOME
UNGO activities reflect the activities of individual member NGOs of which majority of its activities depends very much on donor funding. Although UNGO has a large membership base, its source of income from membership fees it charges. Therefore UNGO's sources of income are: -
Grants, aids, Membership fee.
Loans and advances.
However as from June 2004, substantial income will come from its Internet Café scheduled to commence operations in late May 2004.
8. LEADESHIP STRUCTURE:
The supreme General Assembly approves all plans, projects and programmes for implementation of the six members Executive Committee. The organisational Chart is as shown below: -





The Executive Committee is made of the

Chairman, Executive Secretary, Treasurer and 3 members elected from the member NGOs.